Introduction #
First, go to Comment Automation > Automation Campaign and click "Enable & Fetch Commenter" to enable tag campaign for the posts you want from the list of a recent post, you can also enable tag campaign from "Set Campaign by ID"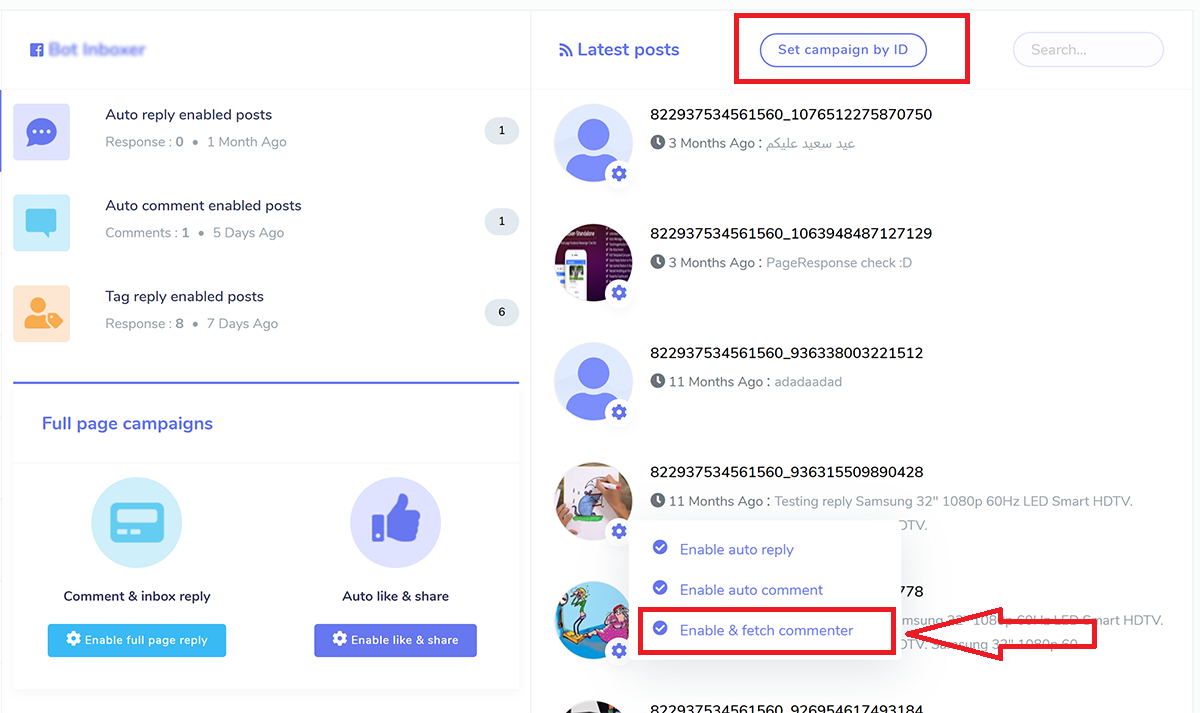 Then go to Comment Automation > Tag Campaign menu and you will see all tag campaign enabled posts there. You can see comments and commenters count in each row, to re-sync new comments click the "Re-scan" button. You can see a couple of plus & eye sign buttons. Plus icon is for creating a new campaign and the eye sign is for viewing the report. The first button set is for Comment & Bulk Tag and the second button set is for Bulk Comment Reply.
READ ME #
Campaign creation for "Comment & Bulk Tag" requires at least two commenters and campaign creation for "Bulk Comment Reply" requires at least one comments, otherwise, the campaign creation buttons will be disabled.
These features are very effective and sensitive as well.
DO NOT OVER TAG PEOPLE OR SPAM AND USE THESE FEATURES SLOWLY.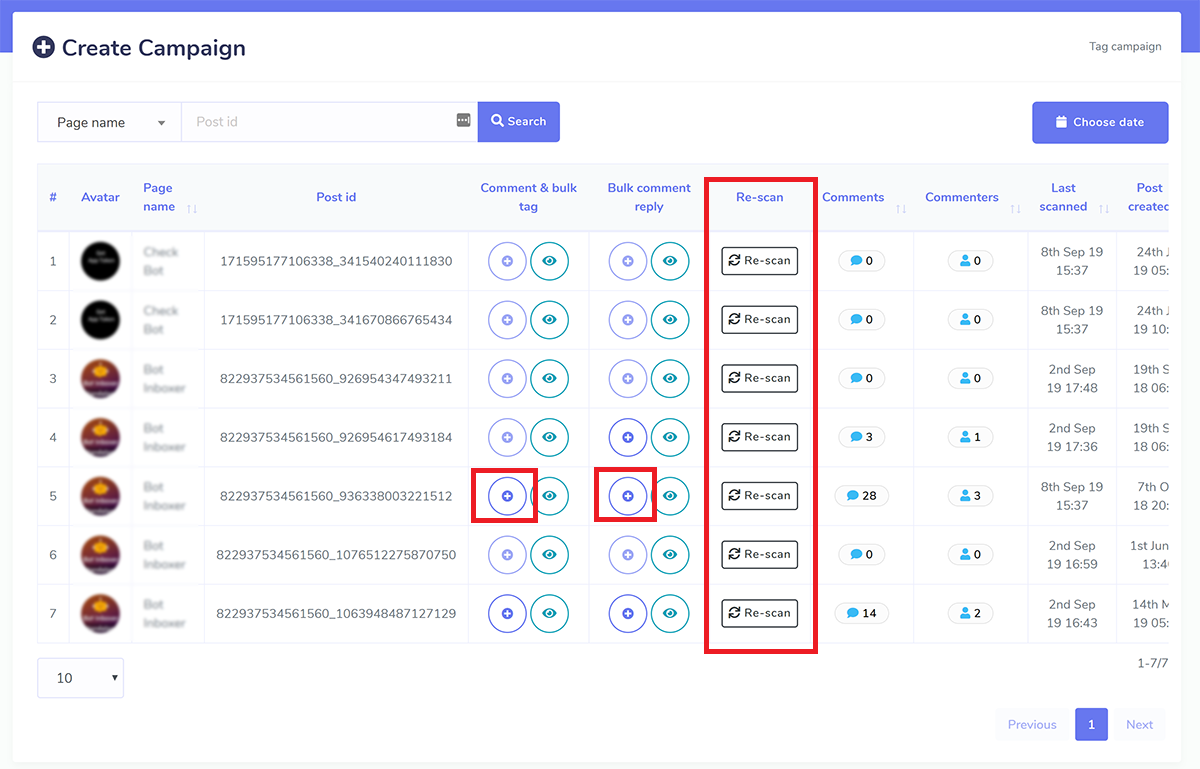 Auto Comment in Post, Bulk Tagging All Commenters #
All the commenters will get notification about your comment & they will visit it again. You can make your post viral again as the post will again start to display in people feed and also friends of commenters. To do so all you need to create an easy campaign. You can also exclude a specific person from tagging. Multimedia reply and campaign scheduling is available.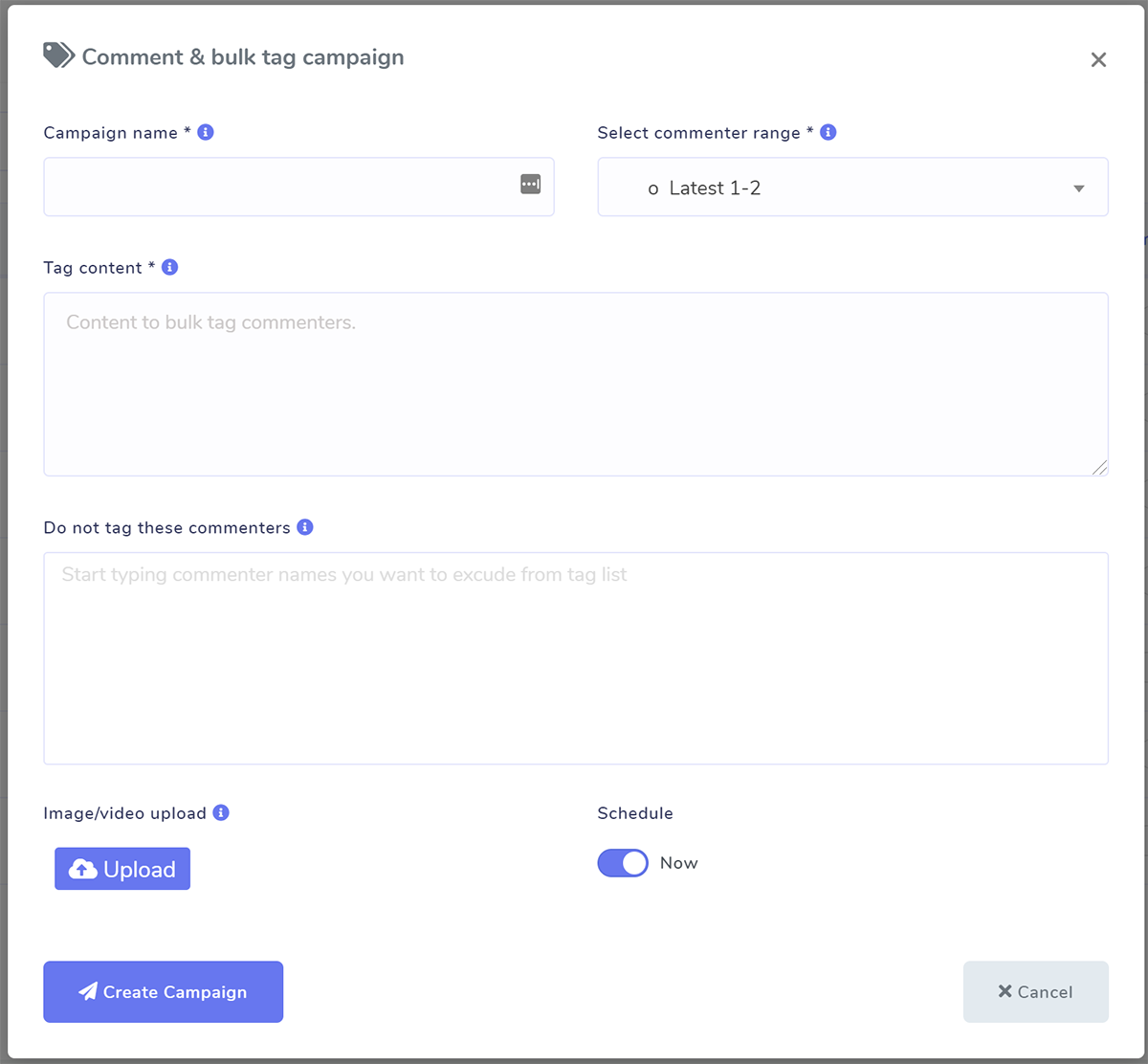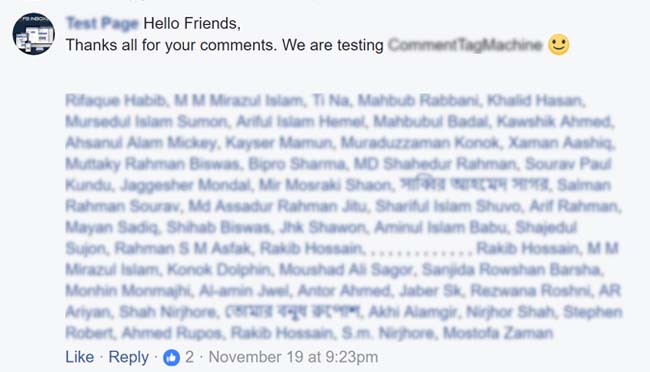 Auto Comment Reply Each Comment Tagging the Commenter #
Mentioning commenters in reply will make it more personalize and notification will be sent to each commenter. Suppose your post has 1K comments and you want to reply to them all mentioning commenter name. You can do this by simply creating an easy campaign. Just put the comment content to post. When the campaign is complete you can see 1K reply as your page tagging commenter like the example below. You can also choose if you want to reply to the same commenter multiple times (if same people commented multiple times). Using enough delay is very important to avoid being marked as spam by Facebook. The multimedia reply is available.